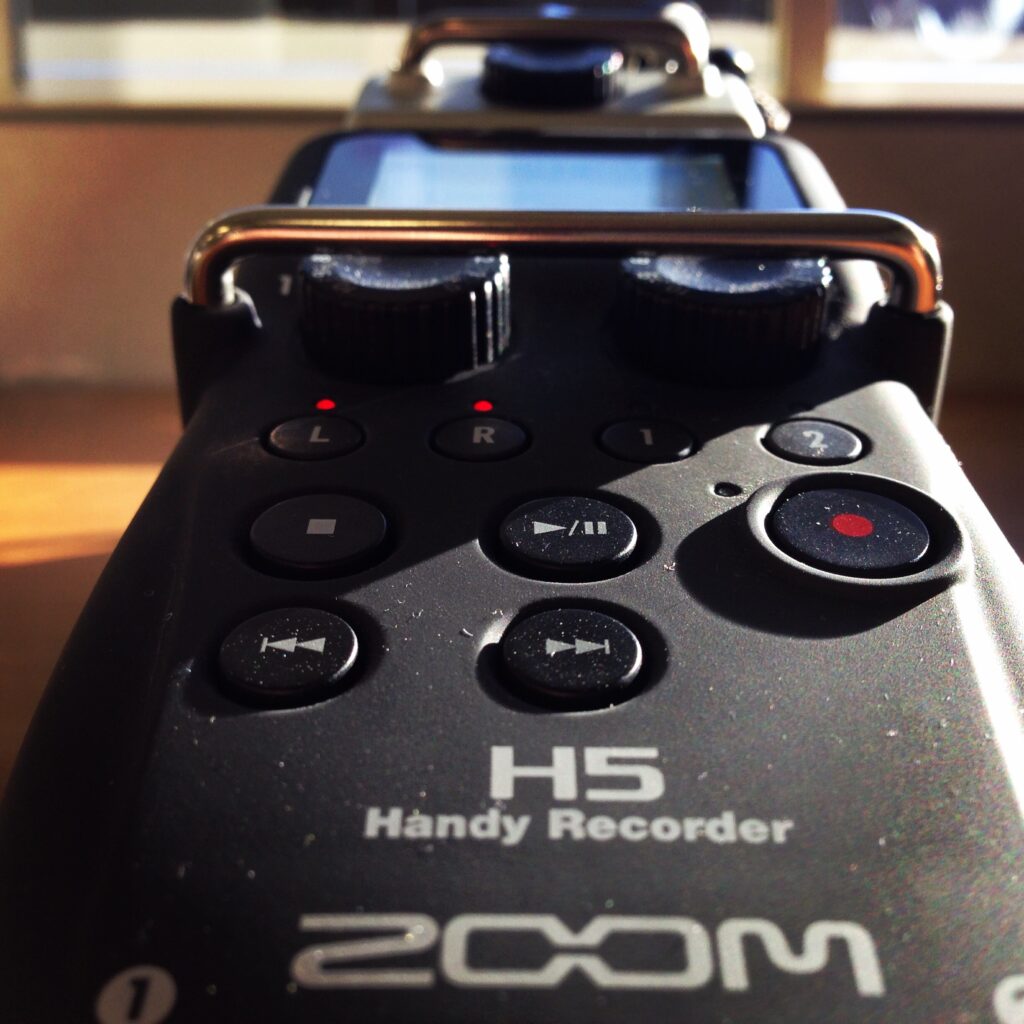 Recently, we were filming on-location at a lake.  I needed to get natural sound ambience for the edit so I got out my Zoom H5 Handheld Recorder.  It was a little breezy and I could hear wind noise in the mics so I put the furry cat windscreen on and was able to record great sound. You can use the H5 in a variety of situations including second system sound, sound effects, recording ambience and more.
If you shoot video with a DSLR camera, the H5 is an excellent choice for recording second system/dual system sound.  The preamps on the H5 are of higher quality than most DSLRs.  Each channel has it's own gain knob and it records to an SD card.  It also has phantom power, limiters for each channel and a variable roll-off filter for reducing wind noise or stage rumble.
The Zoom H5 can simultaneously record up to 4 discreet channels of audio.  It comes with a stereo mic capsule on the top and has 2 XLR/ ¼" inputs at the base of the unit.  The mic capsule at the top is removable and can be interchanged with a number of other capsules available from Zoom.  I have the XLR capsule that adds 2 additional XLR/ ¼" inputs for a total of 4 inputs.  These capsules were originally made for the Zoom H6 Recorder but also work on the H5.
The H5 comes with a basic windscreen but you can purchase an accessory kit that includes a dead cat windscreen, remote control, and AC adaptor.
Overall, I really like the Zoom H5 Handheld Recorder.  It's a versatile digital recorder that is economical, easy to use and records great audio.  If you found this article helpful, please share with your friends and colleagues.  michaelthesoundguy.com
Share This: